Manufacturing Capacity

Our manufacturing facilities are built-up and operated according to the latest system. As on today, Shreeji Plastic has technologically advanced and sophisticated manufacturing units. The processes for moulding, plasticize and packing are in well dedicated places.  We strive to develop environment friendly manufacturing processes.
 Quality Assurance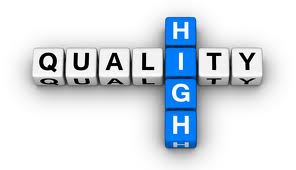 Our facilities are built-up and operated according to the best industrial standard. Backed by a team of technically qualified personals with an attitude to excel, Shreeji Plastic assures of quality products and timely delivery as scheduled. Shreeji Plastic is an acknowledged leader of India's plastics industry. Our Products and Services with uncompromising quality supported by continuous improvements and innovations thereby exceed Customer's expectation. We stand committed to seeing this excellence at every aspect of our operations, at every level in the organization. It is because of our larger quality consciousness that helps us make superior products, exceed the expectations of our existing clients, and win new customers with confidence.
 Warehouse Location
Our manufacturing plant is strategically located at the outskirts of Mumbai. The facility and infrastructure of Shreeji Plastic is located in the heart of business centers for ease of communication and for its proximity to its clients.